Vimo von der Hopfenhalle
Vimo von der Hopfenhalle 'a' Normal ED Near Normal SCH HIII
Kkl 1 HDZW:75
BSZS 2006 Intermediate Dog Class: SG 11 (from 185 exhibits) V1 Rated Germany
36th National Championship Show May 4 2008, 1st Place Open Dog, Challenge Dog and Gold Medal Winner
*** We are deeply saddened at the sudden passing of our beloved, VIMO on 27 July, 2011 ***
but, he lives on through his beautiful progeny
Vimo's Sieger Show Critique reads, "Big, strong, substantial, masculine, very good type and expression, good body proportions, strong head. High and long wither, straight back with long, rather markedly sloping croup, well angled, long shoulder blade with a well angled long upper arm. The pasterns should be somewhat firmer. Pronounced brisket proportions, very good hind angulation and well muscled. Correct front and sound coming and going, wide outreaching gait with effective hindthrust and free front reach with good transmission through the back".
Vimo's Breed Survey Advice for Selection of a Breeding Partner reads, "Suitable for the improvement of height to length proportions and the fore and hind quarter angulations".
STOP PRESS! "ZICCO" FINISHES SG17 IN JUNIOR DOG CLASS AT THE SV BUNDESSIEGERZUCHTSCHAU GERMANY 2008
INTRODUCING SOME OF VIMO'S PROGENY: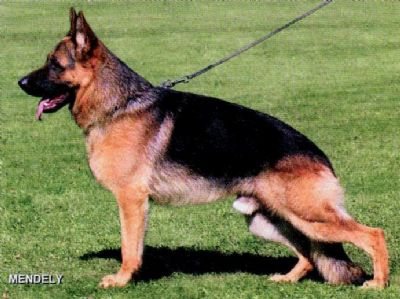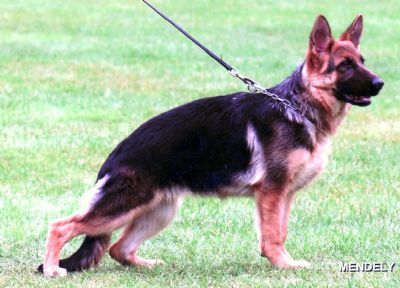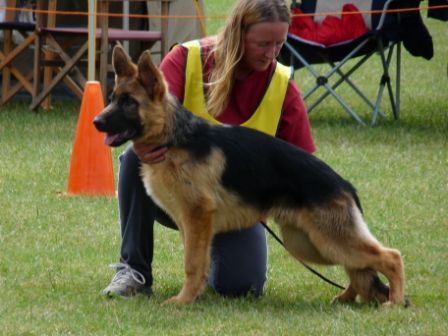 Zicco vd Hopfenhalle a ED Normal Zola vd Hopfenhalle a ED Normal Schaeferhund Gorbi (Dam: Sch. Xilly)
(Dam: Boa v Arline) DOB 26.05.07 (Dam: Boa v Arline)
Gorbi placed 1st BPD by Fran Farley
Zicco finished SG3 at the Belgian Sieger Show GSDCV 82nd Champ. Show 01.11.08
16.08.08 in Junior Dog Class!!
Zicco finished SG17 at the BSZS, Germany
12-14.09.08 in Junior Dog Class!!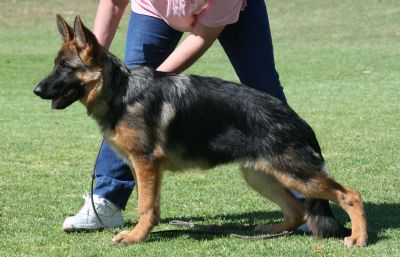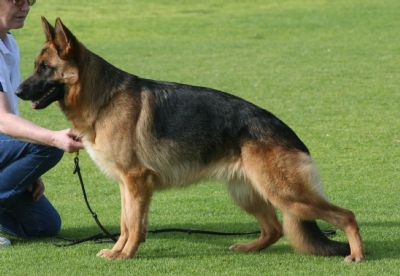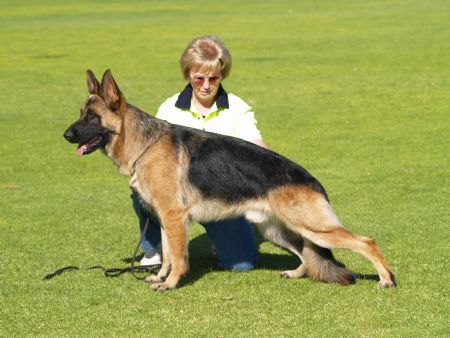 Adelora Magic Millie *Babenberg Fox Trot A Z BSCL1 *Babenberg Geronimo A Z BSCL1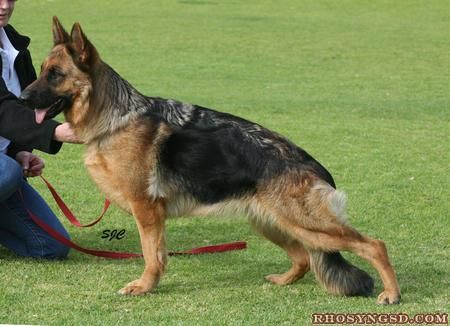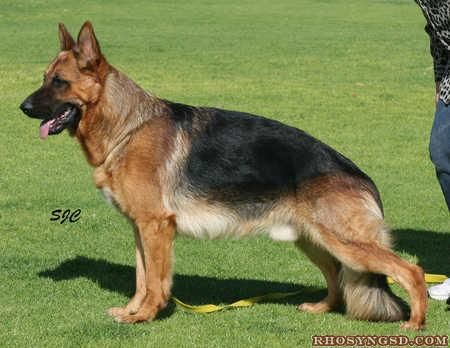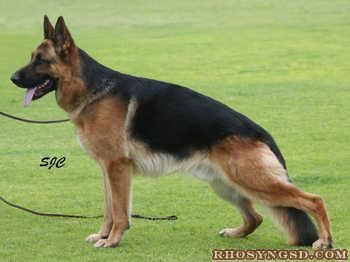 *Rhosyn Denim N Lace A Z BSCL1 *Rhosyn Double Kross A Z BSCL1 *Arkahla Sh HitforbRains A Z
BSCL1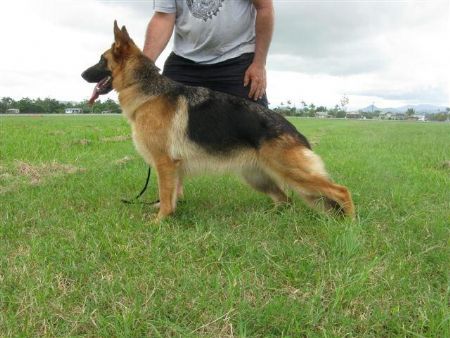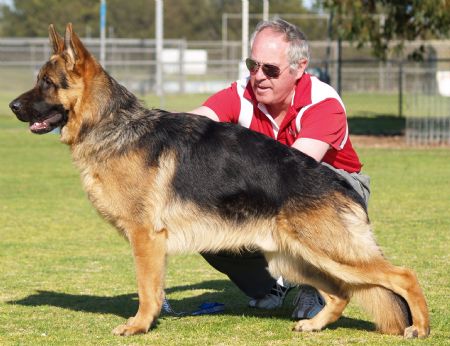 Aust. Ch. Sheprose Vanilla Sky Artwiz Gaan